IFP Energies nouvelles (IFPEN) is a major research and training player in the fields of energy, transport and the environment. From research to industry, technological innovation is central to all its activities, structured around three strategic priorities: sustainable mobility, new energies and responsible oil and gas.
Paul Broutin is the coordinator of the 3D project. IFPEN's main technical involvement concerns demonstration of the DMXTM process within WP1 & WP2, evaluation of CO2 capture plant at full scale within WP3., Techno-economic studies life cycle analyses within WP7.
vania.santos@ifpen.fr
The ArcelorMittal group is the world's leading steel and mining company, with around 197,000 employees in more than 60 countries. ArcelorMittal is the leader in all major global steel markets, including automotive, construction, household appliances and packaging, with leading R&D and technology, as well as sizeable captive supplies of raw materials and outstanding distribution networks.
The 3D pilot plant will be built at the ArcelorMittal steel mill in Dunkirk. ArcelorMittal's main technical involvement concerns demonstration of the DMXTM process within WP1 & WP2, evaluation of CO2 capture plant at full scale within WP3, Heat recovery studies within WP4 and CO2 conditioning studies within WP5.
 bernard.petetin@arcelormittal
The TotalEnergies corporation is a multinational energy company committed to leveraging innovation and initiative to provide a sustainable response to humankind's energy requirements. The fourth largest publicly-traded integrated oil and gas company and a world-class chemicals manufacturer, Total operates in more than 130 countries and has 95,000 employees.
Total will participate to the operation of the 3D pilot plant within WP2, to the economic evaluation of the DMXTM process within WP7. TotalEnergies will also participate to the up-scaling conceptual studies for a 10Mt/y of CO2 capture unit within WP8.
maxime.lacroix@totalenergies.com
GreenFlex is a company that help its clients thinking and deploying their ecological & energetic transition, through support / consulting services, data intelligence & financing solutions.
Since its creation in 2009, GreenFlex's mission has been to accelerate the environmental and corporate transition of companies. GreenFlex helps them to be more competitive by reducing their costs or by growing their turnover by adding value.
 Greenflex's main involvement concerns heat recovery studies within WP4 and dissemination activities within WP10 including the 3D website creation and update.
tbenkhelil@greenflex.com
Axens Group provides a complete range of solutions for the conversion of oil and biomass to cleaner fuels, the production and purification of major petrochemical intermediates as well as treatment and conversion options for natural gas. The offer includes technologies, equipment, furnaces, modular units, catalysts, adsorbents and related services. From feasibility studies to unit start-up and follow-up throughout the entire unit life cycle, Axens Group is ideally positioned to cover the entire value chain to provide integrated offer and sustainable future.
Axens's main involvement concerns demonstration of the DMX™ process within WP1 & WP2, evaluation of CO2 capture plant at full scale within WP3.
 xavier.courtial@axens.net
At ETH Zurich, students discover an ideal environment for independent thinking, researchers a climate which inspires top performance. Situated in the heart of Europe, yet forging connections all over the world, ETH Zurich is pioneering effective solutions to the global challenges of today and tomorrow. The university for science and technology dates back to the year 1855 when the founders of modern-day Switzerland created it as a center of innovation and knowledge. Today, more than 500 professors and 6000 scientific staff members conduct research at the ETH Zurich, and over 20000 students are enrolled in academic programs within 16 departments.
ETH Zürich will perform with IFPEN the Life Cycle Analyses on the whole CCS chain within WP7.
abardow@ethz.ch
The Technical University of Denmark (DTU) is a technical university providing internationally leading research, education, innovation and public service. It has a scientific staff of 5,000 dedicated to advanced science and technology and to create innovative solutions that meet the demands of society. DTU has about 9,000 students who are educated to address the technological challenges of the future in Denmark, Europe, and the whole world. DTU is an independent academic university collaborating globally with business, industry, government, and public agencies.
DTU will perform with Air Products the CO2 conditioning studies within WP5.
 nvs@kt.dtu.dk
Air Products is a world-leading industrial gases company in operation for nearly 80 years. Focused on serving energy, environment and emerging markets, the Company provides essential industrial gases, related equipment and applications expertise to customers in dozens of industries, including refining, chemical, metals, electronics, manufacturing, and food and beverage. Air Products is also the global leader in the supply of liquefied natural gas process technology and equipment. The Company develops, engineers, builds, owns and operates some of the world's largest industrial gas projects, including gasification projects that sustainably convert abundant natural resources into syngas for the production of high-value power, fuels and chemicals.
Air Products will perform with DTU the CO2 conditioning studies within WP5.
John Cockerill designs, installs, upgrades and services equipment for energy, defence, steelmaking, the environment and other industries in general. CMI assists clients throughout the entire life-cycles of their equipment in order to improve the economic, technical and environmental performance of this equipment.
JC is a world leader in the design and supply of heat recovery steam generators (HRSG), thermal solar receivers, boilers for FLNG (Floating Liquefied Natural Gas), and industrial boilers.
John Cokerill will perform with Greenflex the heat recovery studies within WP4.
Gassco is the operator for the integrated system for transporting gas from the Norwegian continental shelf to other European countries. This role confers overall responsibility for running the infrastructure on behalf of the owners.
Gassco is responsible for operating the Norwegian Gas infrastructure which consist of a 8300 kilometer network of pipelines, two riser platforms (Draupner S/E and Heimdal), three Norwegain gas processing plants (Kårstø, Kollsnes and Nyhamna) as well as six receiving terminals in the UK (Easington and St. Fergus), Germany (Emden and Dornum), Belgium (Zeebrugge) and France (Dunkerque).
Gassco will perform with Brevik Engineering and Total  CO2 transport studies within WP6.
sel@gassco.no
Brevik Engineering AS is a naval architect and marine engineering office located in Brevik, Norway. The company was established in 1978 and has been a key provider of floater and shipping technology to oil and gas industry on the Norwegian continental shelf.
Brevik Engineering AS was originally established as a yard design office as part of Aker Yards, but has over the years evolved into a separate entity delivering design and engineering work world-wide.
The company has a staff of 38 fulltime employed engineers and naval architects. Brevik Engineering's staff covers all engineering disciplines involved in design of hull/ship design and operations.
This includes deep knowledge about systems for storage and handling of oil and gas.
Brevik Engineering  will perform with Gassco and Total  CO2 transport studies within WP6.
martin.hay@brevik.com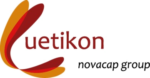 UETIKON is a well-known CMO-company with a broad expertise in organic chemistry for a variety of reactions. It's main focus is on developing manufacturing processes together with its partners (from one step to multi step chemistry, on a confidentiality basis) including the regulatory support for filing of materials for the pharma industry (API = Active Pharmaceutical Intermediate).
UETIKON will manufacture the DMX solvent for the 3D pilot plant within WP1..
michael.stohlmeier@seqens.com